Chairman's Foreword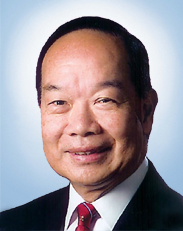 It has been the mission of South China Athletic Association to promote sports and foster healthy citizenship throughout the past century. Riding on the internet tide, the Association can enhance its services and information updates, and interact with the members and the public via its website. With the non-restrictive boundaries of the internet, the message of the Association can be delivered to the ultimate frontiers of the global village.

MISSION & OBJECTIVES
MISSION
As a non profit-making sports organisation, South China Athletic Association is committed to promoting sports and fostering healthy citizenship which pay high tribute to morality and wisdom. "SOUTH CHINA-ONE FAMILY" flows in three streams. Firstly, we organise sports teams to join local and overseas competitions and exchanges. Secondly, we organise diversified activities and courses for our next generations. Last but not least, we keep pace with the pulse of the public by providing good recreational facilities and quality services to our members and the public.
OBJECTIVES
As a well established, historic and renowned sports association in Hong Kong, we will uphold our mission for the betterment of community sports. We will keep upgrading and enhancing our sports facilities, and explore pioneering sports to serve the community and members for the years to come.