History
2012
In cooperation with The HK Jockey Club – the project of Grandstand Redevelopment and grass pitch enhancement started.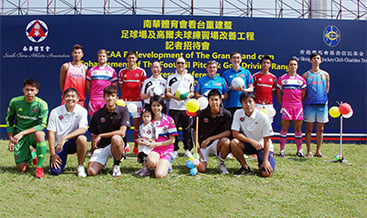 2010
Completion of the renovation of the Bowling Centre and 3/F, Sports Hall (Low Block).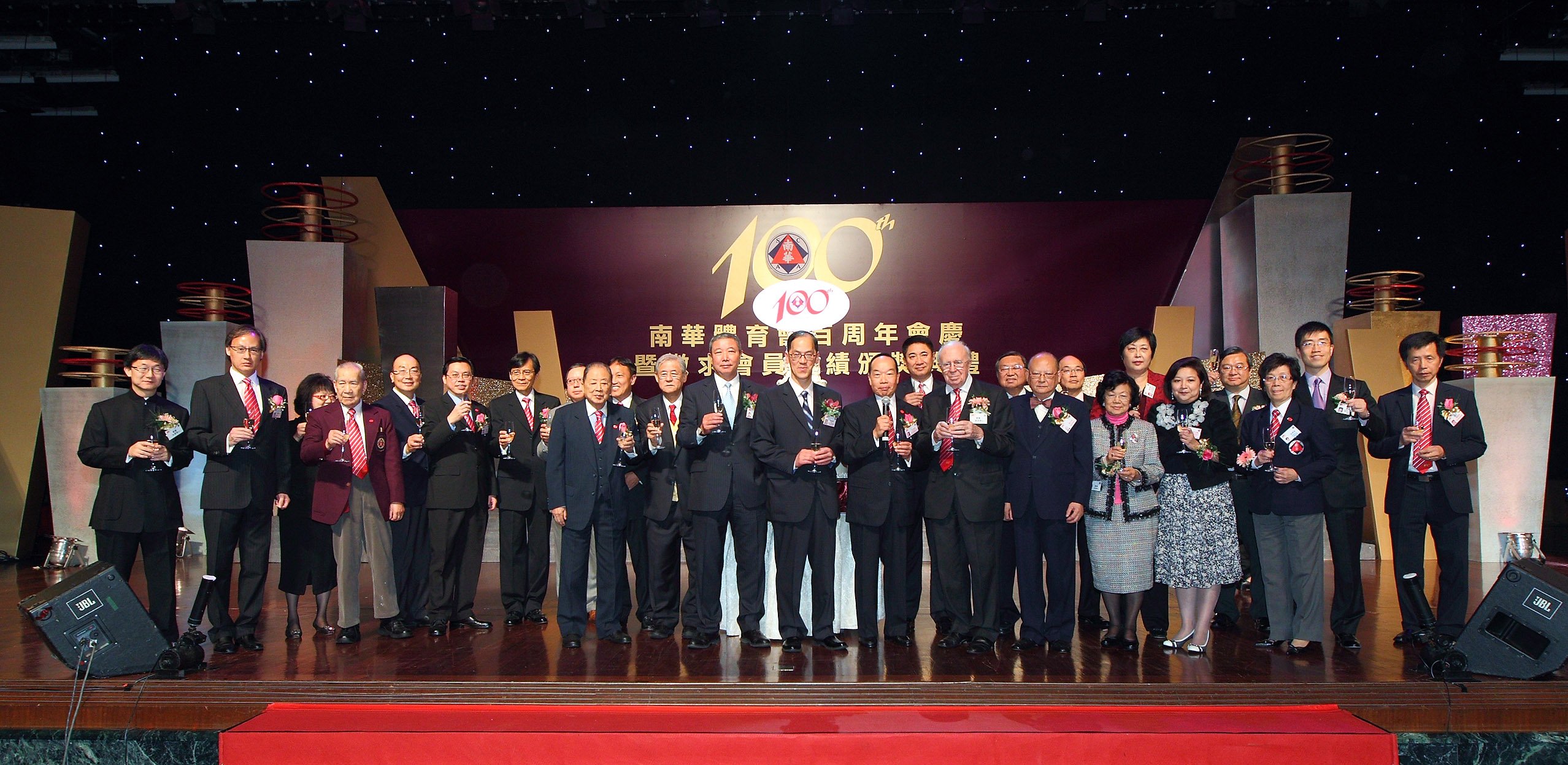 2009
East Asian Games Shooting Competition took place at the IndoorShootRange, 7/F Sport Complex (High Block).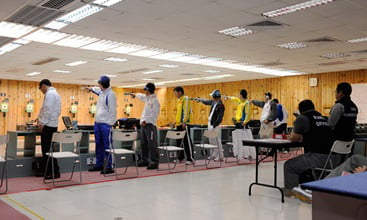 2002
Tennis Centre redevelopment at the King's Park completed. Facilities include 6 outdoor tennis courts, administration office, changing rooms, snack bar and car park.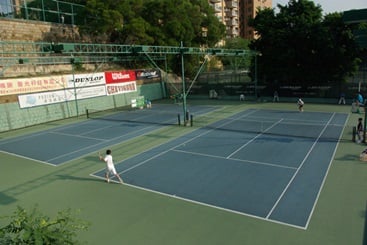 1999
Commencement of redevelopment of Tennis Centre, King's Park.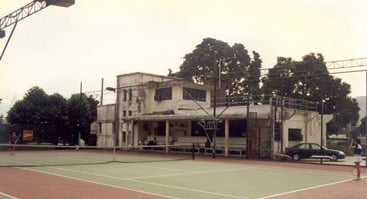 1988
The 17-storey multi-purpose Sports Complex (High Block), costing $90M, completed, accommodating a variety of sports.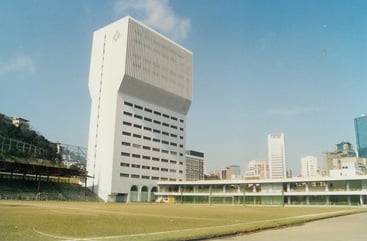 1976
Erected a 7-storey building named Sport Centre (Low Block).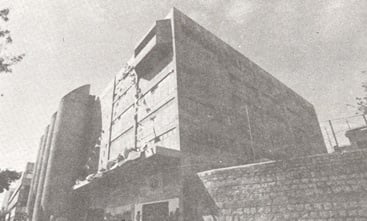 1966
40- laneBowling Centre completed, the then largest Bowling Centre in Hong Kong. (20 extra lanes added in 1977).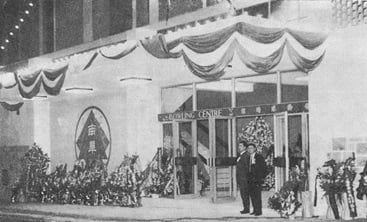 1960
Golden Jubilee celebration.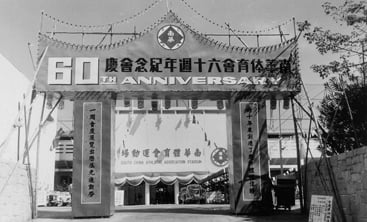 1958
The King's Park Tennis Pavillion rebuilt in November.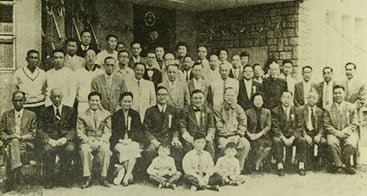 1953
Stadium (all seated) for 12,000 spectators at Caroline Hill, completed.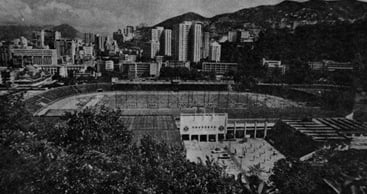 1950
Bathing pavilion at Ah Kung Ngam, Shaukiwan was completed.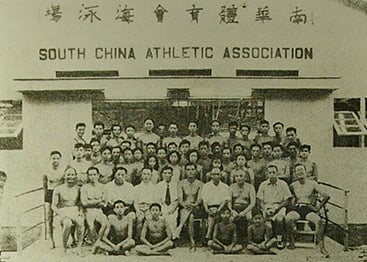 1948
After repairing and renovation, the association resumed its services.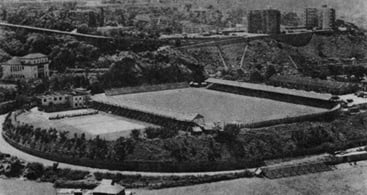 1946
Former enthusiastic members revived the Association after World War II.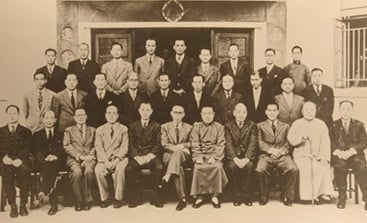 1941
Japanese Army occupied Caroline Hill clubhouse and the bathing pavilion.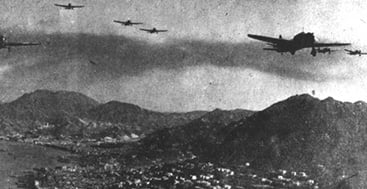 1934
A 2-storey concrete clubhouse together with spectator stands was completed at Caroline Hill.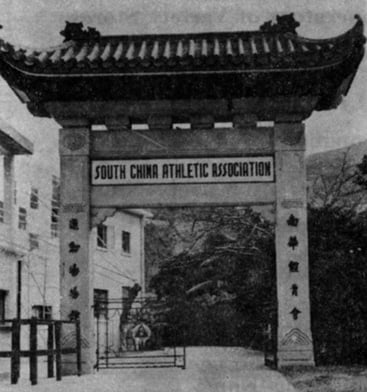 1929
Tennis pavilion at King's Park and bathing pavilion at Tsat Tze Mui, North Point were completed.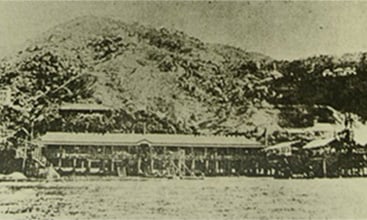 1927
The Government allotted the present site at Caroline Hill to the Association. Various facilities were built.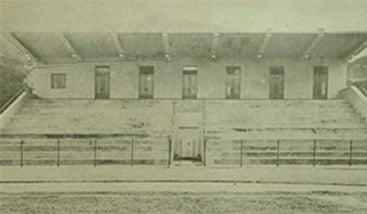 1920
South China Athletic Association was adopted and various activities were also organized, including primary school.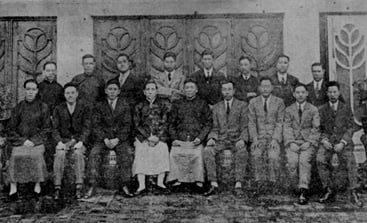 1916
South China Recreation Club was formed and Mr.Lo was elected as first chairman.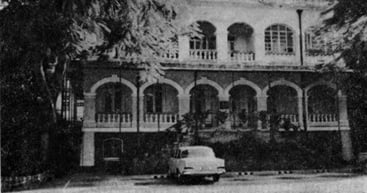 1910
Renamed as the South China Football Club with about forty promising players.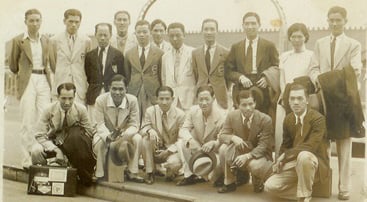 1908
The Association was founded in Hong Kong under its former name, the Chinese Football Team.